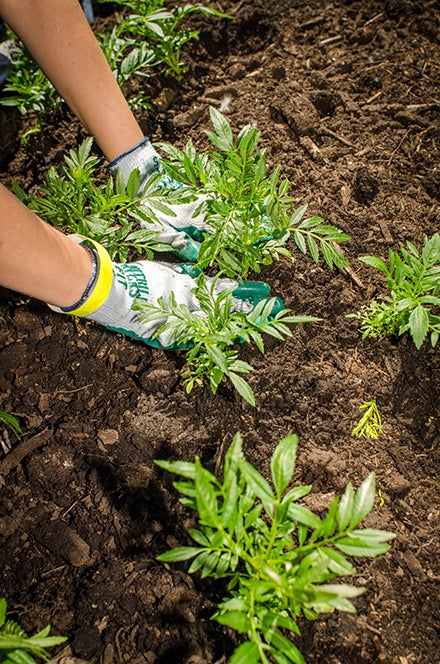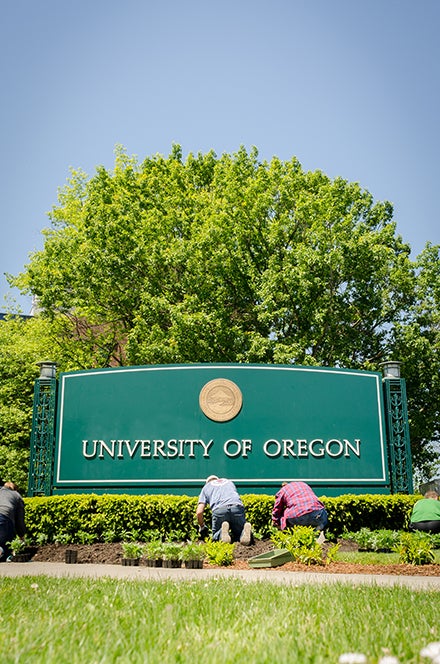 University Day is a campus-wide beautification event that takes place each spring. Hundreds of students, staff, and faculty members gather together to plant flowers, spread bark dust, and participate in small projects on campus that will benefit our local community. We also invite community members to join us! The tradition dates back to 1904 as part of Junior Weekend, when projects included things such as laying the walk to University Hall, followed by a "feast." It has always been a spirited event to prepare the university grounds for commencement ceremonies, and even though it has greatly evolved since 1904, our roots still lie in campus spirit and community service.
This year's University Day, or U-Day, will be on Thursday, May 18, 2023, from 9:00 a.m.–2:00 p.m.
How to Participate
All students, staff, faculty members, alumni, or community members are welcome to participate. University Day will take place on May 18, 2023, between 9:00 a.m. and 2:00 p.m. Come join your fellow Ducks and check in under the Columbia Hall covered area at 13th Avenue and University Street. Volunteers will be assigned to a section of campus to plant flowers, weed flower beds, spread bark dust, and clean up litter. You are welcome to RSVP as a group or an individual. (Reservations are not required but encouraged to help us plan out projects).
Committing one hour of your time will earn you a free University Day T-shirt. In addition, students who sign in and participate on this day will be entered to win prizes up to $300 dollars! Make sure you do not miss this opportunity to engage, connect, and gain the satisfaction of contributing to this long-standing tradition on the UO campus.
Please check with your supervisor first before volunteering.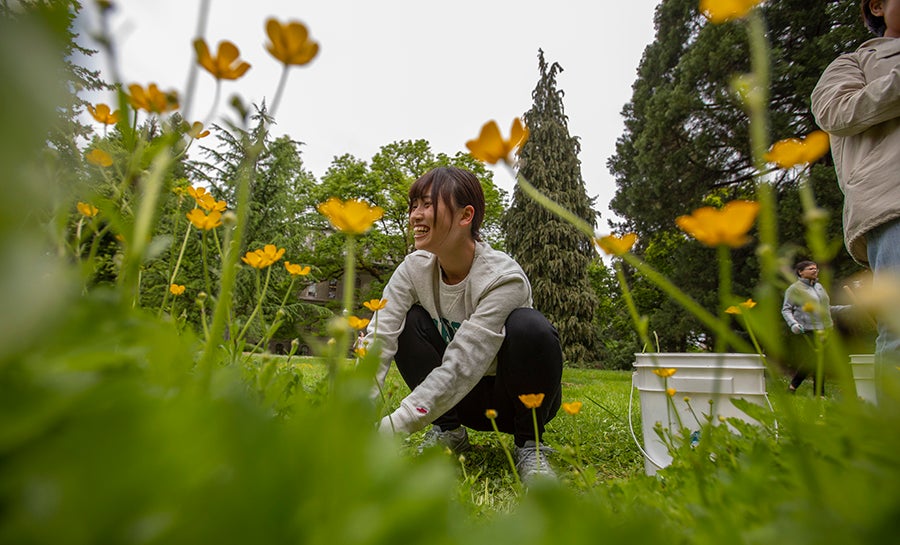 Special thanks to the partnership of CPFM Landscaping, ASUO, and Student Sustainability Center for the support of this day!