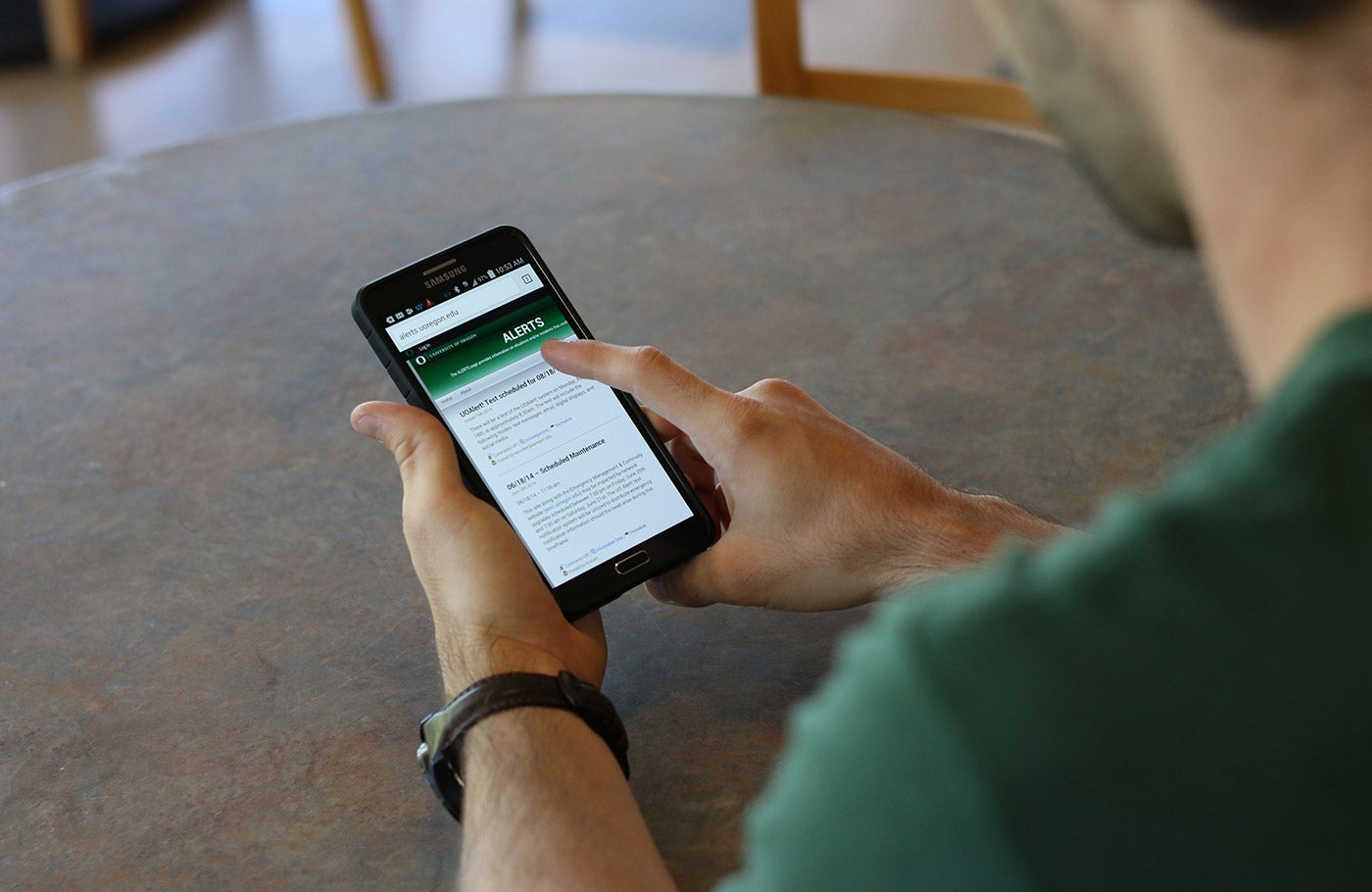 Your safety is very important to us. Our community has more than 25,000 folks, and we all have to do our part to keep campus safe.
UO Alerts and Emergencies
To stay safe and in the loop, the first thing you should do is sign up for the UO Alert! text messaging system. This is how University of Oregon students, faculty, and staff can be notified in the event of an emergency on campus.
If you are having an emergency or witness a crime in progress, call 9-1-1. Both UOPD and the Eugene Police Department can be reached through 9-1-1 in an emergency situation. UOPD offers crime prevention tips and campus crime information on their website. You can also contact them for more information through their non-emergency line: 541-346-2919.
Getting Around On and Off Campus
When walking around campus at night, it's always a good idea to go with a friend or two. The interactive UO map marks the paths that are well lit and close to UO Police Department (UOPD) emergency call boxes. You can also contact UOPD for a safety escort.
UO Transportation Services provides a free shuttle service called Duck Rides. Give them a call to make an appointment to receive a ride home.
Campus Safety Services and Procedures
For information about medical support, an active shooter, self-defence workshops, bomb threats, vacinations, earthquake preparedness, fire evaluation and protocol, and poweroutages see safety service and procedures.
Get Help
541-346-SAFE
*The hotline is not confidential for university employees.