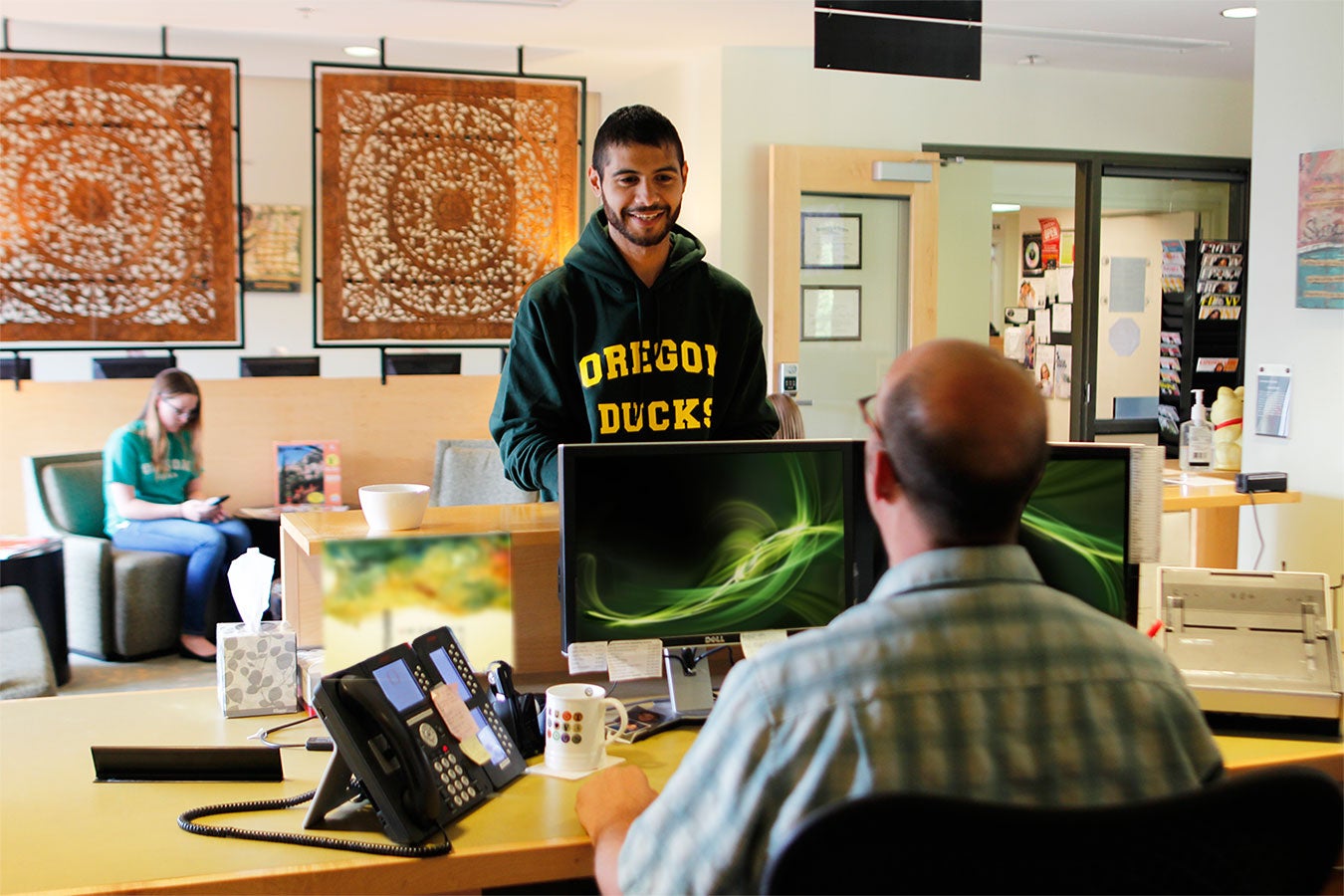 It's normal to sometimes struggle with life's ups and downs, from grieving the loss of a loved one to being worried about finances. Being a student may also present challenges from time to time, and occasionally, it can be overwhelming for some students. You might talk with friends or family, but a counselor can also help you figure things out.
The Counseling Services team is dedicated to facilitating your development and success as a University of Oregon student. To talk to someone, all you have to do is call or drop by to schedule an appointment. Counseling Services offers both individual and group therapy, in addition to other specialized support services for mental health crises. If you need longer-term therapy, or a specific treatment not available at Counseling Services, case managers will help connect you to relevant community resources.
Make an Appointment for Support
If you have more questions, check out the Counseling Services website, come by the office, or call us at 541-346-3227.
Get Support
541-346-3227
*The hotline is not confidential for university employees.