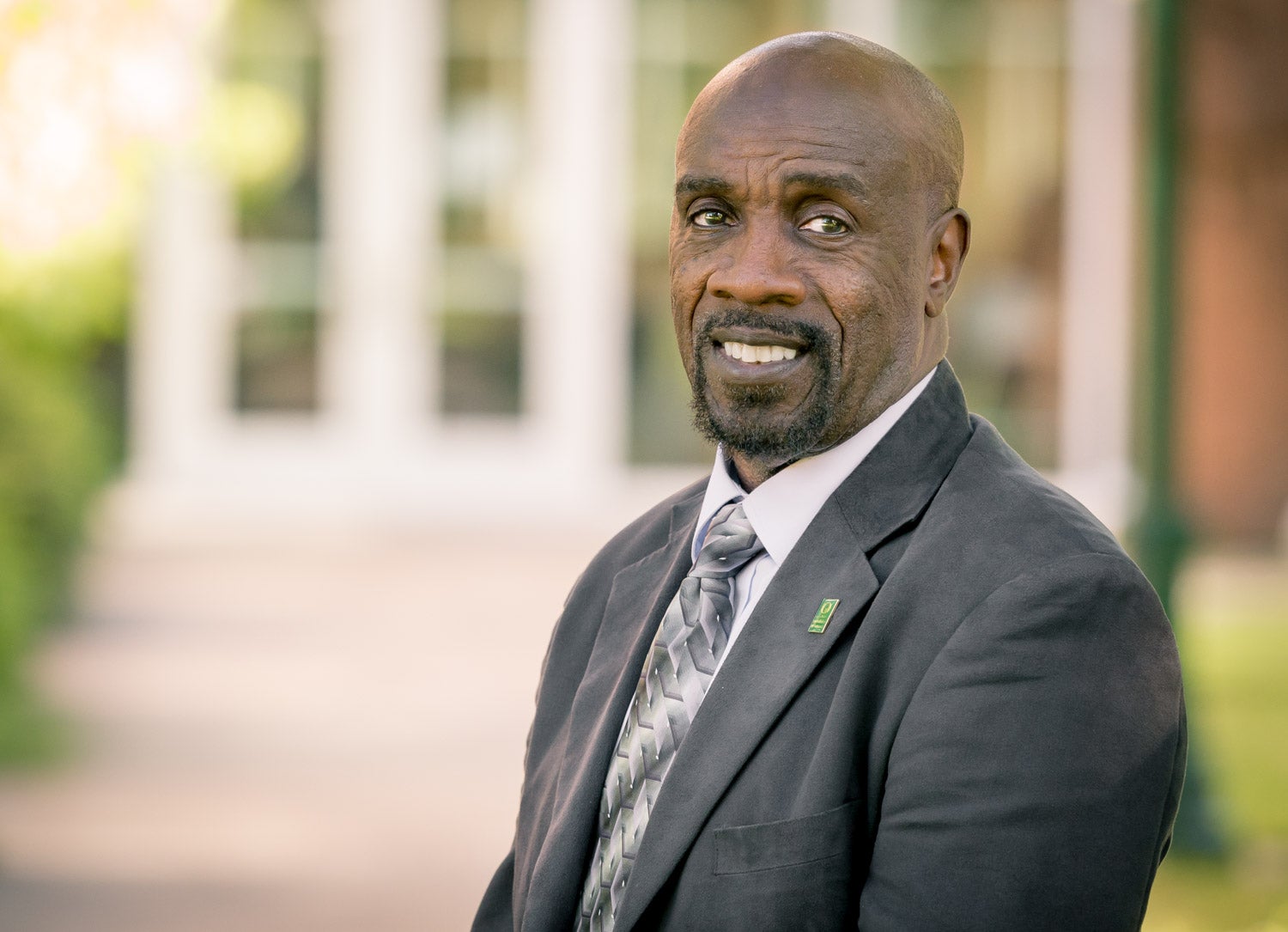 Dr. R. Kevin Marbury is the vice president for student life and served as the Director of Physical Education and Recreation at the University of Oregon from 2012-16. Kevin previously served as a vice president for student affairs at Edward Waters College in Jacksonville Florida in 1997. 
Kevin has a passion for mentoring students, campus recreation, and supporting students with wellness programs. During his professional career, Kevin has worked to support students in living active, balanced lives through opportunities such as PE classes, intramural sports, and the recently opened $50 million renovated and expanded Student Recreation Center—opened under Kevin's leadership. He has a wealth of experience and leadership in recreational programming and was determined to make our UO recreational programs and facilities a benchmark for universities across the country.
Kevin's determination, hard work, and passion have played an important part in supporting Student Life goals and priorities. His leadership has positively influenced our staff and encouraged our students' development both personally and professionally.
Professional Background
Director of Physical Education & Recreation, University of Oregon, 2012—2016
Director of Recreation & Wellness, Old Dominion University, 2001—2012
Founder, CEO of Marbury & Associates, 2000—2001
Co-Founder of Horizons Unlimited Academy, 1999
S.AF.E. Programs Manager, 1997—1998
Vice President for Student Affairs, Edward Waters College, 1997
Director of Planning, Research, & Assessment, 1996
Vice President for Student Affairs, Edward Waters College, 1993—1995
Adjunct Professor of Kinesiology, Health Promotion, & Recreation, University of North Texas, 1992—1993
Educational Background
Ph D Higher Education Administration, University of North Texas, 1992
M S Recreation and Leisure Studies, North Texas State University, 1984
B A Biology and Physical Education, Earlham College, 1978