 Experience. Connect. Discover.
Your college experience is not just a degree. It is learning to be a leader. It is joining a club. It is stepping out of your comfort zone and seeing the world with a new perspective. The full college experience is defined by the connections and memories that you make outside of the classroom. The Division of Student Life is here to provide you with those opportunities. The path you take as a Duck is up to you, but the services and opportunities will help you along the way. 
Define what it means to be a Duck!
Parents Leadership Council
As a member of the Parents Leadership Council (PLC), parents help us shape the student experience. The council meets regulary with our vice president for student life to advise campus leadership on critical decisions and issues facing our students. In addition, our PLC members help us encourage family engagment, cultivate philanthropic support for the Division of Student Life, and serve on a team supporting the pillars of the PLC—safety and wellness, leadership, and career development. 
Promoting Student Success.
Donor Spotlight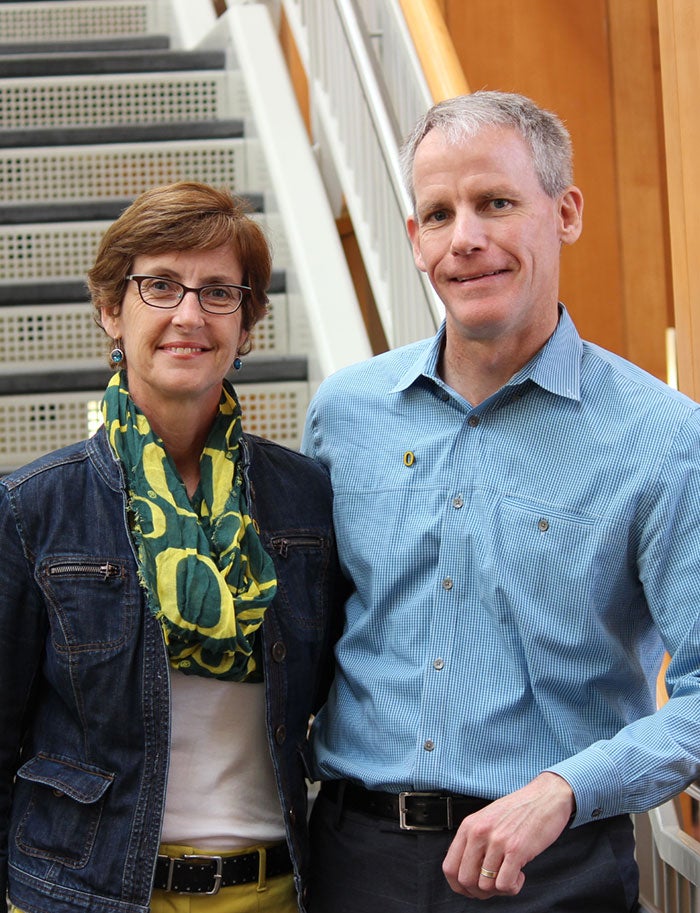 Helen Wilmot and Greg Davidson
Helen and Greg were among the founding families in the PLC. As members, they serve on taskforces supporting the PLC Pillars. Helen serves on the safety and wellness team and Greg on the career development team. We are honored to have their support and time and thank them for their committment to supporting the student experience.